Thesis
The Research Thesis Option
Students in the International Program in Crisis and Trauma have an option to write a Master's level research thesis.
The thesis option is 3 semester long study commitment, during which students will select a topic, immerse themselves in research on it, and produce a research-based thesis paper.
Thesis Candidate Qualifications
Students considering the Master's thesis will need a strong background in research methodology, as well as statistical analysis, and a grade of 80-plus in a BA level research course. There will be an entrance examination for prospective thesis students.
Students who do not have the necessary background can take a statistics workshop. The workshop will also help candidates to prepare for the entrance exam. The thesis seminar must have at least five students enroll.
Thesis Commitment
Students entering the thesis option will begin during their second semester with a thesis seminar. The seminar will cover topics including writing a literature review and framing a research design. Writing the thesis paper will occupy a second year of the program.
A Master's thesis is a major commitment of time and academic effort, and thesis students are expected to adhere to research and writing deadlines. The research proposal should be submitted by the beginning of the second year, with an approved research proposal: a literature review, a methodology chapter, and a timetable.
Academic Oversight and Mentoring
This elective course is overseen by several of the professors in the Crisis and Trauma Program, including Dr. Carmit Katz, Professor Yael Benyamini, Dr. Guy Feldman, Professor Ronit Lichtentrit, and Dr. Hisham Aburia. Other professors may also take on thesis supervisory duties. The supervising professor will make available to the student original research, provide guidance and mentoring, and allow the student to work under the umbrella of the supervisor's academic reputation.
Dr. Katz is an expert on child and family interventions, and leads the "Justice for Preschoolers" initiative. Her work has focused on the treatment and prevention of child maltreatment.
Professor Benyamini has focused her research on individuals' self-perceptions of health and ageing, especially in the context of women's issues such as infertility, childbirth, and menopause.
Dr. Aburia teaches psychotherapy and the relation between religion/spirituality and psychological treatment. His specialty is the integration of spirituality into psychotherapy.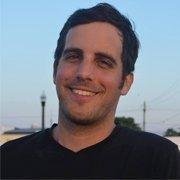 Dr. Feldman focuses on poverty and social welfare policy, especially the management of poverty in the face of economic, political, and institutional changes.
Other members of the academic staff will also be taking on thesis students.
The research thesis elective course gives MA students a chance to graduate the program with a solid publication ready at hand, an important addition to any academic credential.
Applying for the Thesis Option
The research thesis elective has a tuition cost of $5,000 US for the full one-year commitment. Students can apply for this, or any of the Program's courses, on our website.